There are cases where you need to give an agency, data consultant, or other internal teams access. Outsourcing work is the cause of this and granting permission access to your Google Analytics account is a part of it.
How Do You Add Users To Google Analytics?
Note that this article is NOT about adding Google Analytics to your website. Or adding a website to your Google Analytics. It's not also adding users to Google Search Console. It's adding user permissions to active and current Google Analytics account. The steps are simple and easy to follow.
Requirement: A Google Account
The user who is given access to a Google Analytics account needs to have a Google account. More often than not you already have a Google account if you have a Gmail account. There are steps to grant user permissions to a non-Gmail account. But this article suggests that the email address is a Gmail account.
Choose The Correct Google Analytics Account
Before anything else, you need to choose which Google Analytics account you want to add users to. Go to the top of your Google Analytics dashboard. The accounts have IDs so make sure you choose the correct one. Ask for help from an analyst to help you out if needed.
Once inside the correct Google Analytics account take the following steps.
Click the Admin icon on the lower left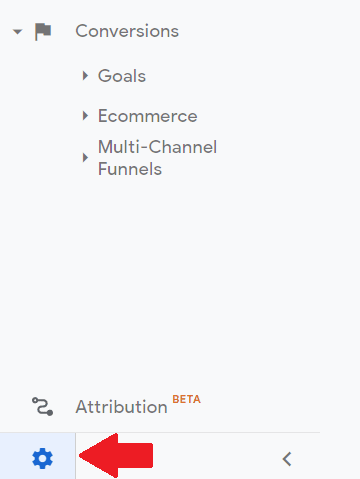 Inside, there three columns. These are: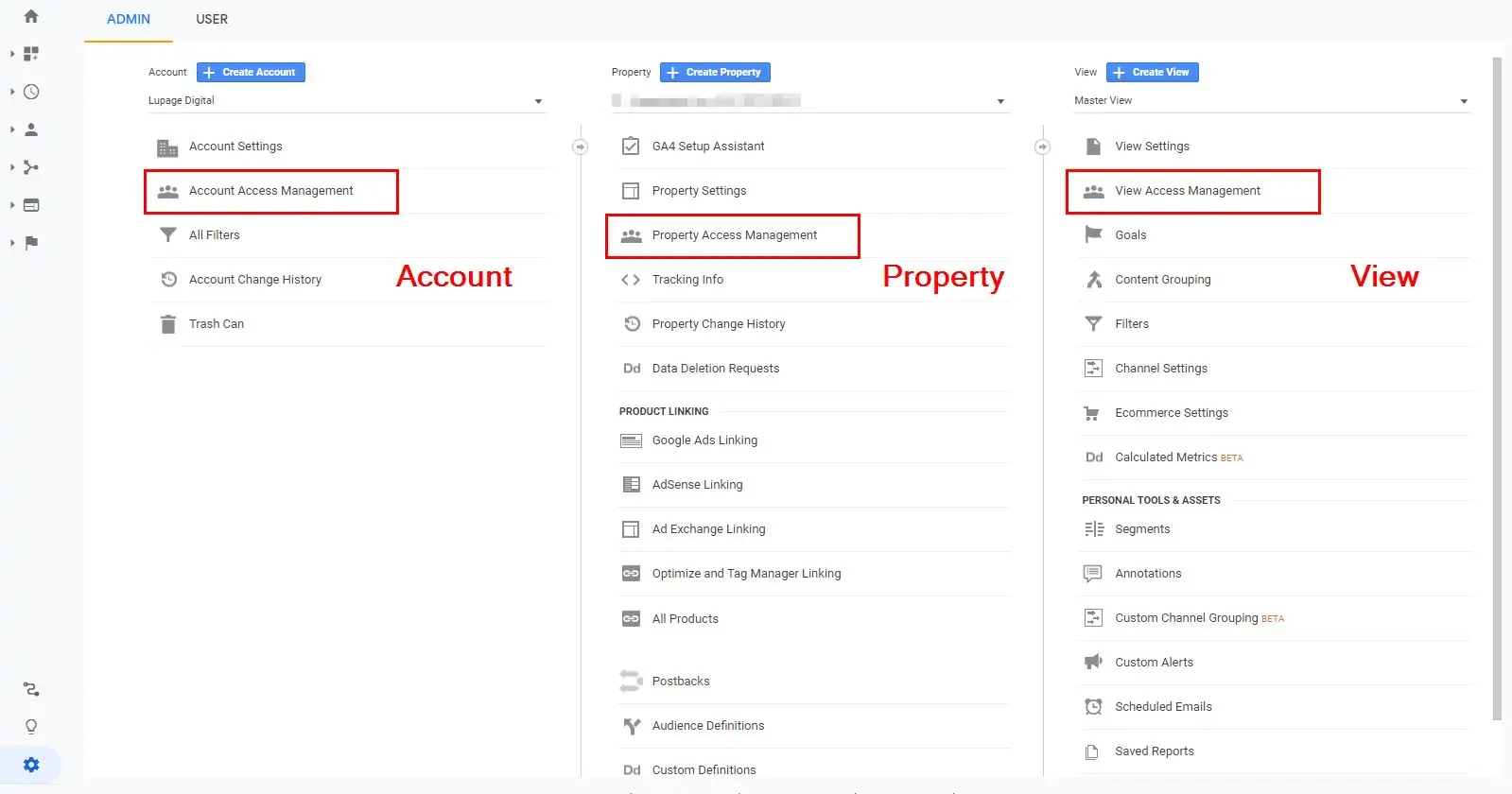 | Level | Description |
| --- | --- |
| Account | Affects the properties and views. It's one Google Analytics account for one company. |
| Property | Affects the views but not the account. It's one Google Analytics property for one domain for every account. |
| View | Affects only that view but not necessarily the account and property. Multiple views for every property for every account |
You add users depending on the level of access. Adding users can be on the account-level, property-level, or view-level. The level of access is based on your service agreements with your team, agencies, or freelancers.
Click "Access Management"
The next set of steps is now adding the user's email address.
1 – In this example, click "Account Access Management". Look at the screenshot above to know where it is.
2 – Once inside, click the plus sign. Then click "Add users".

3 – Add the email address you want to give access to.
4 – Tick all the boxes.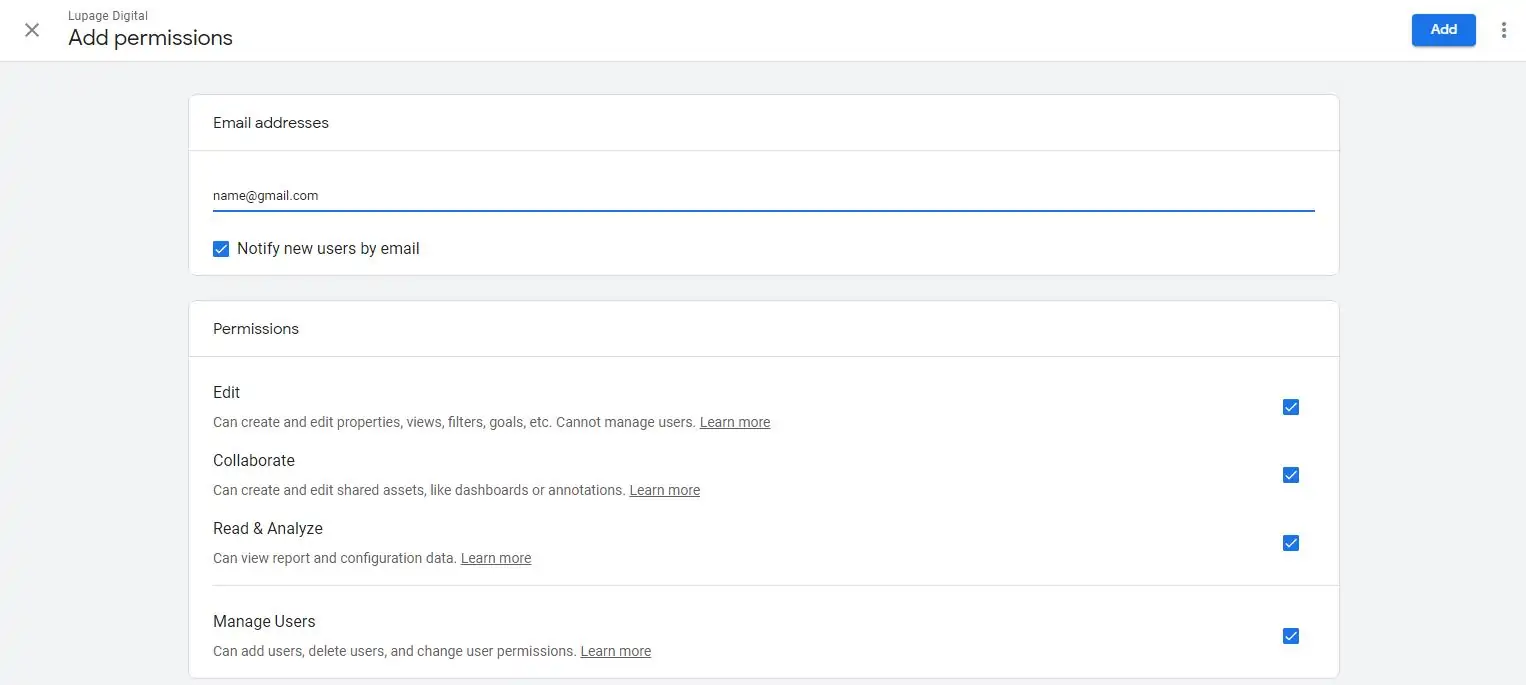 5 – Click Add to save changes.
You may choose to notify the person through email once user permission is given. The email address should receive a notification. If you choose not to send a notification, the user is still given access.
The Hierarchy of Google Analytics User Permissions
User permissions have different level access. This depends on your operations if that person has high authority on the project. This also depend on your service agreements or regulations with your team, agency, or freelancers. It's your choice.
| User Permissions | Description |
| --- | --- |
| Edit | Can create and edit properties, views, filters, goals, etc. Cannot manage users. |
| Collaborate | Can create and edit shared assets, like dashboards or annotations. |
| Read & Analyze | Can view report and configuration data. |
| Manager Users | Can add users, delete users, and change user permissions. |
source
Important Notes:
If a new user is added on the view-level, s/he has access to the View only.
If a new user is added on the property-level, s/he has access to the Property AND all the Views of the property.
If a new user is added on the account-level, s/he has access to that Account AND all the Properties of the Account AND all the Views of the property.
Conclusion: Add Users To Google Analytics Today
As a Google Analytics consultant, I get access to lots of Google Analytics accounts. But managing the right permissions can be tricky and annoying. But it's necessary to know user permissions to avoid any unpleasant surprises. You're wasting time and money by sending the wrong reports to the wrong people. Hopefully, this short guide helps.